24 June, 2016 Admin
The best time to visit Vietnam is spring (February to April) and autumn (August to October). The temperatures are more moderate and rainfall is lighter. In spring, March and April have the lowest rainfall across all destinations and temperatures are pleasant, though still cool in the far north.
If you plan to see the whole country, deciding on the best time to visit Vietnam can be complicated. Vietnam is over 1,000km (600 miles) in length and has huge regional diversity, however as a truly year-round destination, travel to any part of Vietnam during any season is possible.
Sapa
Set in the mountains of northern Vietnam, Sapa's climate is very seasonal with temperatures reaching 29°C (84°F) in summer down to freezing in winter. Humidity ranges from 75% to 90%, but summer months are the wettest, especially July and August. The best time to travel is March and April for warm and dry weather or go in October and November for cooler climes and clear days.
Hanoi
Summer in Hanoi runs from May to September and brings heat and humidity, with average temperatures reaching 32°C (90°F) accompanied by refreshingly short bouts of heavy rain. These tropical downpours generally arrive in the afternoons, and despite being wet, summer months have the highest number of hours of sunshine. Winter is cooler and can bring fog and clouds but little rain, and the average temperature is 17°C (62°F). The best time to go is October and November, as days are not too hot with averages around 21°C (70°F) with less rain and plenty of sunshine.
Halong Bay
Halong Bay is often covered in mist, which reduces visibility but adds to the atmosphere. From March to May, skies over Halong Bay are usually clear and blue and temperatures are pleasant. During summer, from May to November, you can expect days to be warm and humid with refreshing afternoon showers. Winter, from December to February, can be quite cold. The best time to travel is spring or autumn for the best chance of warm days and clear skies, perfect for cruising.
Best time to visit Vietnam's beaches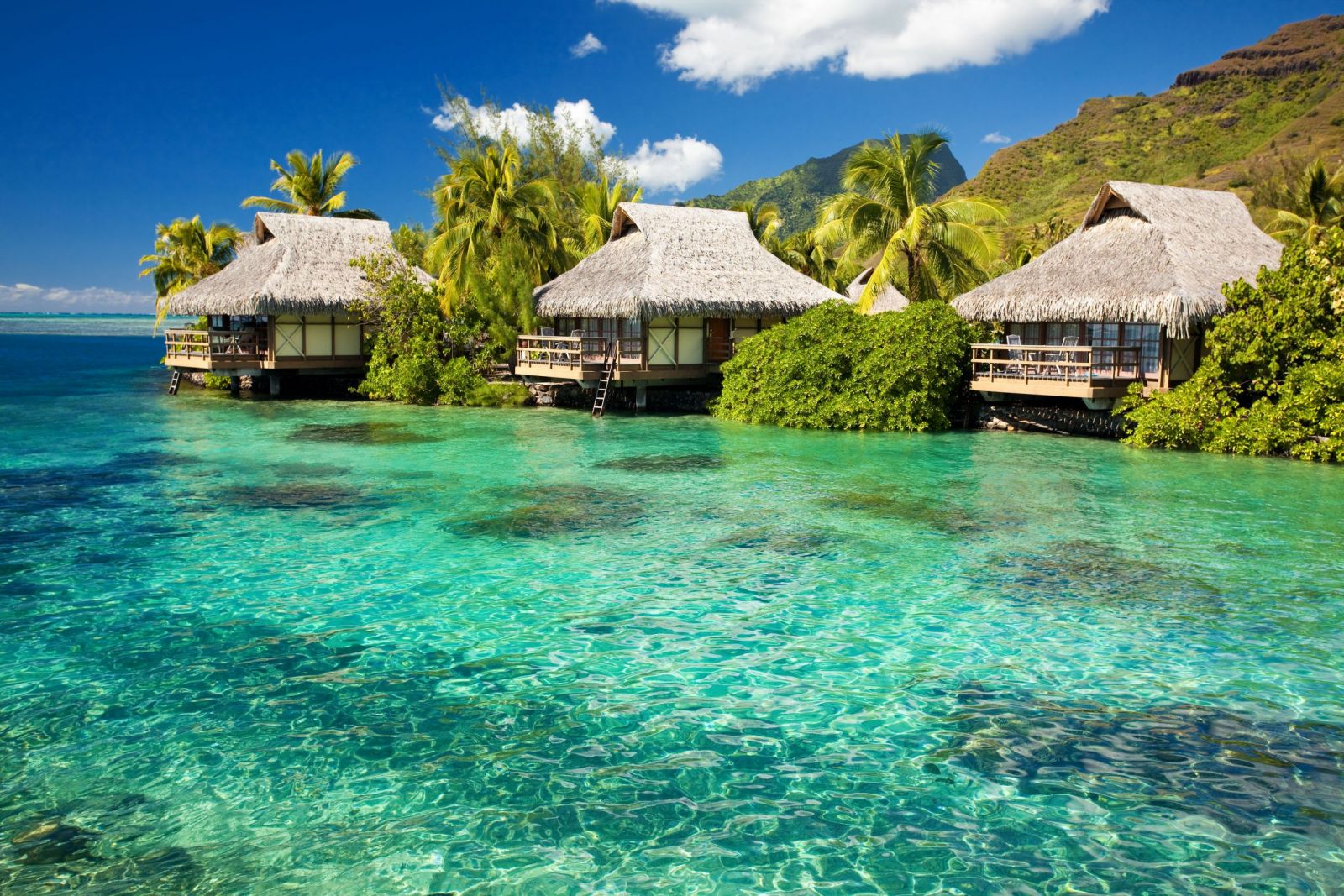 If you plan to visit Vietnam for its beautiful beaches, deciding when to go depends on which beach you want to visit. Reaching all the way from Central to Southern Vietnam down the east coast, there are beaches for every season.
The central coastline around Danang and Hoi An is warm year-round with temperatures peaking at 38°C (100°F) in the height of summer (July and August) and around 24°C (75°F) in winter. The dry season lasts from February until July. Go towards the end of the dry season if you like it hot, or the beginning if you prefer milder temperatures. From August to November rainfall increases and water levels rise. Occasional typhoons hit during this season.
Beaches in the south boast warm temperatures year-round with highs around 30°C (86°F). Nha Trang is affected by monsoon season from September to January, when typhoons do occasionally hit they often cause torrential rain and long drizzly days. Phu Quoc and Mui Ne experience wet season from June to September, and while Mui Ne has a microclimate with less rain, it still experiences some light afternoon showers. Con Dao is hot and humid year-round, with a wet season from May to November. Afternoon showers are generally brief, while July through September can see heavy rain at night. Read our complete Vietnam beach holiday guide.
Hue
Near Hoi An in central Vietnam, Hue has a wet season from September to December with brief but very heavy rains in October and November which can cause flooding. January to August is dry season though afternoon showers are still common, with average temperatures rising to the mid-thirties in the middle of summer.
Dalat
Set in the mountains of central Vietnam, Dalat has pleasant temperature year-round which only vary by a few degrees month to month with minimum temperatures around 16°C (61°F) and maximums around 24°C (75°F). The green season is from May to November when the rainfall is heavier but the surrounding countryside is bursting with colour.
Saigon
Much closer to the equator, Saigon experiences consistently warm temperatures year-round, with balmy days averaging around 28°C (82°F). This tropical climate is marked by wet and dry season. From May to November, expect tropical downpours in the afternoon. Travel is rarely affected by the rain and everything is lush and green at this time.
Tet Festival
Tet is the Vietnamese New Year celebration and falls in late January or early February. During this time, most Vietnamese take their holidays, so transport and accommodation options are often full and prices rise.